Electric Daisy Carnival (EDC): Examining the vibrant atmosphere, innovative stages, and diverse lineup of EDC
Electric Daisy Carnival, or EDC for short, is an annual music festival that brings together thousands of electronic dance music fans from all over the world. This electrifying event features a vibrant atmosphere filled with colorful lights, innovative stages designed to wow and awe attendees, and a diverse lineup of talented DJs and producers. From its humble beginnings in Los Angeles to its current global presence, EDC has become a beloved institution in the EDM community. In this blog post, we'll take a closer look at what makes EDC such an unforgettable experience by examining its unique atmosphere, breathtaking stages, and impressive lineup of artists. So put on your dancing shoes and get ready to explore the world of Electric Daisy Carnival!
The Atmosphere of EDC
The atmosphere of Electric Daisy Carnival (EDC) is truly one-of-a-kind. The moment you step onto the festival grounds, you can feel the energy and excitement in the air. It's as if everyone there is on the same wavelength, united by a love for music and a desire to have fun.
One thing that sets EDC apart from other festivals is its emphasis on creating an immersive experience. Every detail – from the elaborate stage designs to the colorful art installations – contributes to the overall ambiance of the event. It's not just about listening to your favorite DJs; it's about being transported to another world entirely.
Another aspect of EDC's atmosphere that stands out is its inclusivity. No matter who you are or where you come from, there's a place for you at this festival. People from all walks of life come together here, celebrating their differences while reveling in their shared passion for music.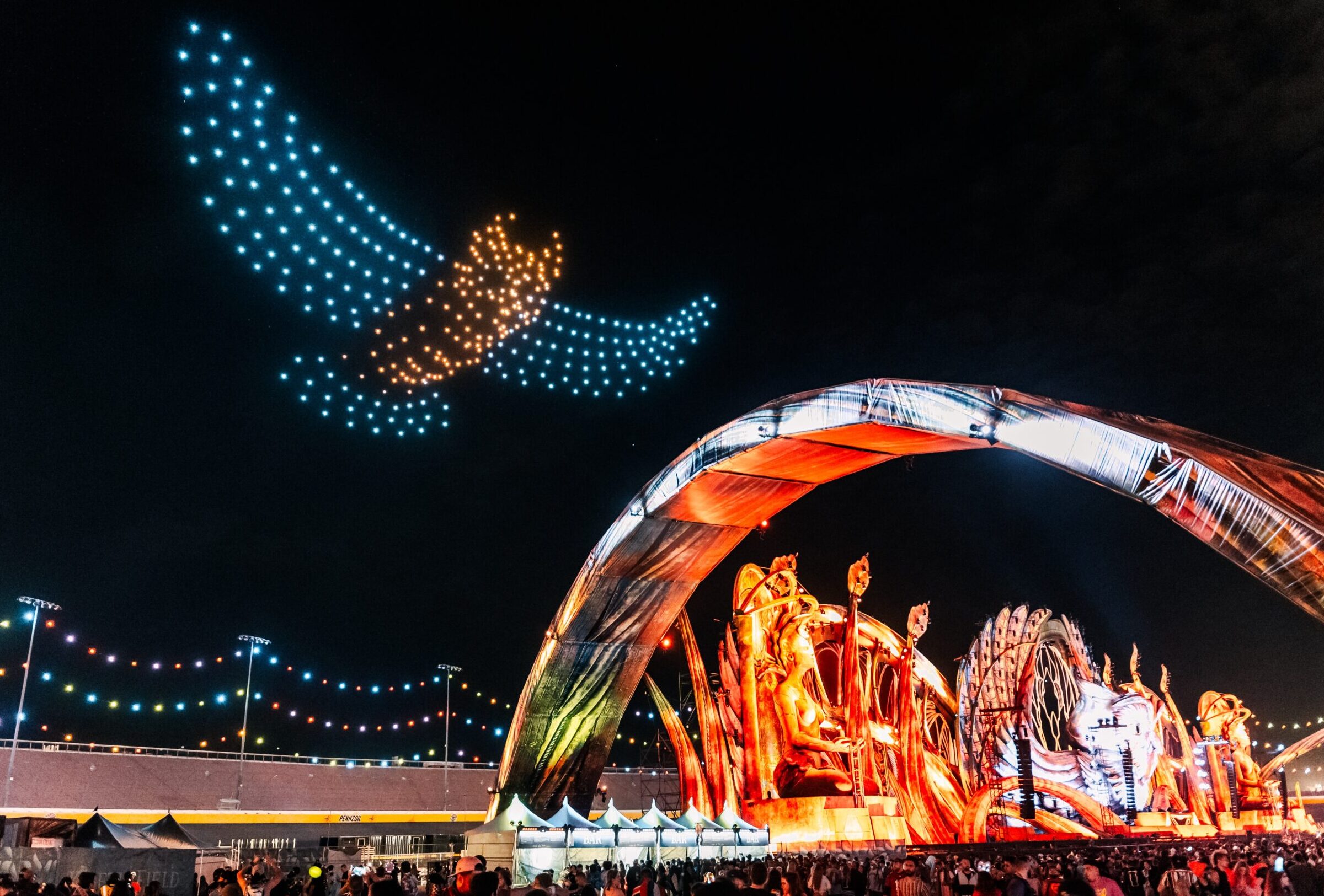 It wouldn't be a true EDC experience without mentioning its iconic fireworks displays and light shows. These stunning spectacles add an extra layer of magic to an already unforgettable weekend.
If you're looking for an atmosphere unlike any other, look no further than Electric Daisy Carnival!
The Stages of EDC
The stages of Electric Daisy Carnival (EDC) are a significant part of what makes this music festival so extraordinary. With multiple stages sprawled across the venue, each one offers unique and innovative features that leave attendees in awe.
From kineticFIELD to circuitGROUNDS, every stage is designed with attention to detail and features state-of-the-art technology. The main stage, kineticFIELD, boasts an enormous structure complete with intricate lighting displays and pyrotechnics that set the tone for the entire festival. Meanwhile, cosmicMEADOW provides a more intimate setting with its vibrant decorations, while neonGARDEN offers an underground vibe that caters to techno fans.
One cannot forget about bassPOD either – it's a haven for dubstep enthusiasts who crave heavy-hitting beats. Another notable feature of EDC's stages is their interactive elements such as art installations and carnival rides available at various locations throughout the festival grounds.
In addition to providing top-notch music performances from world-renowned artists, EDC's elaborate stage setups contribute significantly to creating a memorable experience for all attendees.
The Lineup of EDC
The Lineup of EDC is one of the most diverse and exciting aspects of this three-day festival. With a stellar lineup that features top DJs and artists from around the world, there's something for everyone at EDC.
From electronic dance music (EDM) to hip hop and even rock, the lineup covers a wide range of musical genres. Some notable headliners at past EDC events include The Chainsmokers, Martin Garrix, Tiësto, Armin van Buuren, Afrojack and more.
But it's not just about big-name artists—there are also up-and-coming acts that attendees can discover and fall in love with. Plus, there are always surprises in store: special guests who weren't on the original lineup may make appearances throughout the weekend.
Another great thing about the lineup is how it caters to different tastes within EDM itself. There are stages dedicated to trance music as well as bass-heavy dubstep sounds. And if you're looking for something even more niche? Check out some of the smaller stages where lesser-known DJs spin underground beats.
Whether you're a seasoned EDM fan or new to this type of music altogether, you'll find plenty to enjoy on the lineup at Electric Daisy Carnival.
EDC is more than just a music festival. It's a vibrant experience that celebrates diversity, creativity, and innovation. From the mesmerizing stage designs to the diverse lineup of artists from around the world, EDC offers an immersive atmosphere that leaves attendees with unforgettable memories.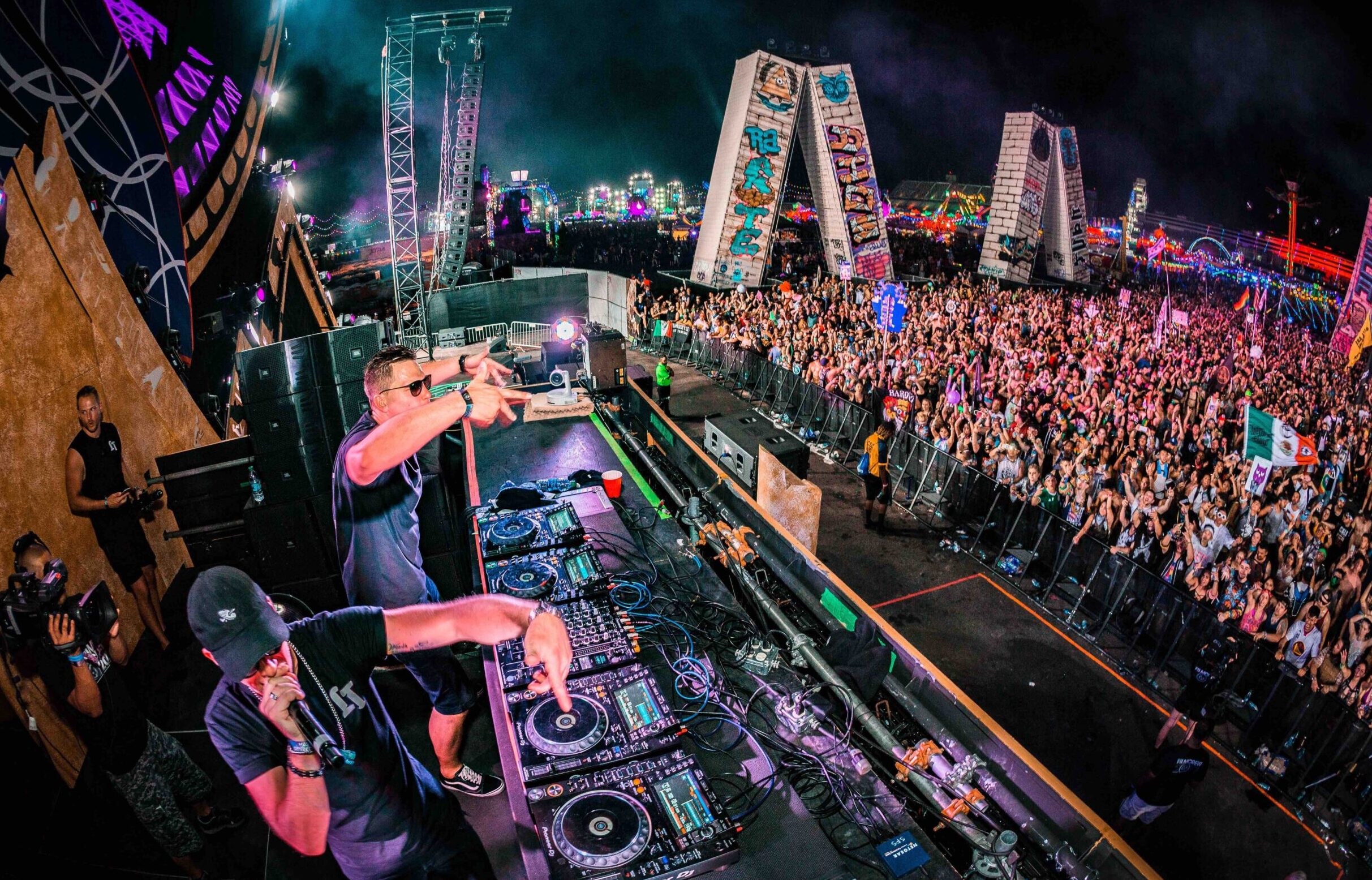 The electric energy of EDC can be felt in every corner of the festival grounds. Dancing under neon lights and surrounded by thousands of like-minded individuals creates a sense of unity and belonging that is hard to replicate elsewhere. The unique stages featuring cutting-edge technology create an otherworldly ambiance that transports attendees into another realm entirely.
Moreover, EDC's lineup never fails to impress year after year with its variety and quality. Whether you're into mainstream or underground genres, there will always be something for everyone at EDC. With hundreds of performers across multiple stages, attendees have the opportunity to discover new artists while also enjoying their favorite headliners.
All in all, Electric Daisy Carnival is truly one-of-a-kind in terms of both its atmosphere and entertainment value. Attending this festival should definitely be on any music lover's bucket list as it promises an unforgettable experience you won't find anywhere else!